Hilton Kuwait Resort, Kuwait City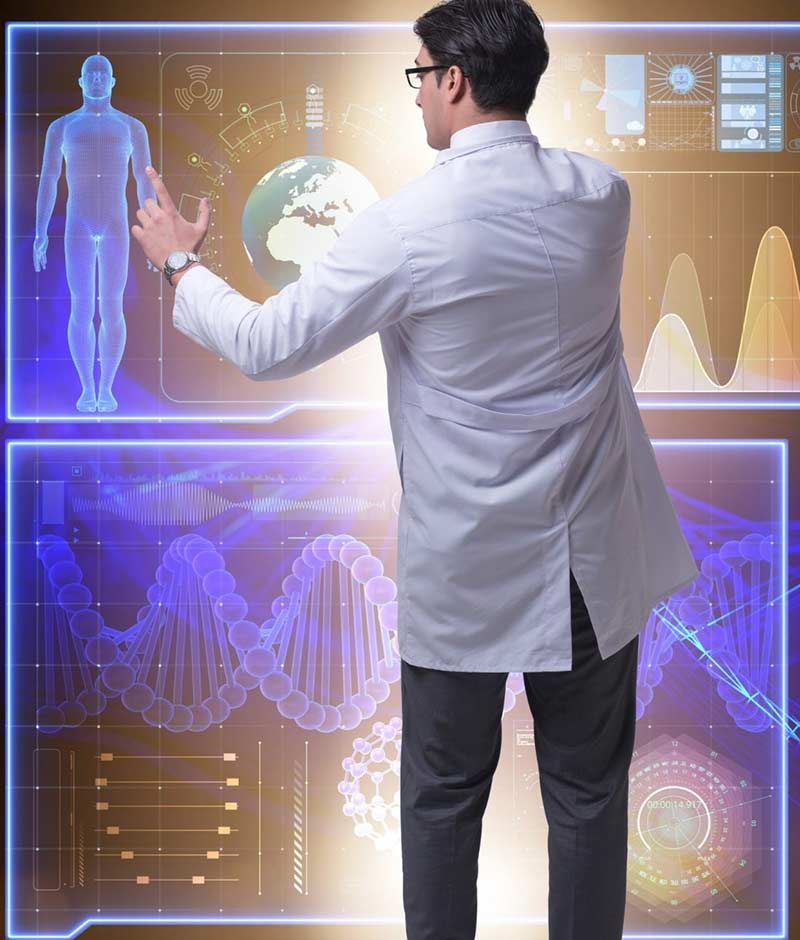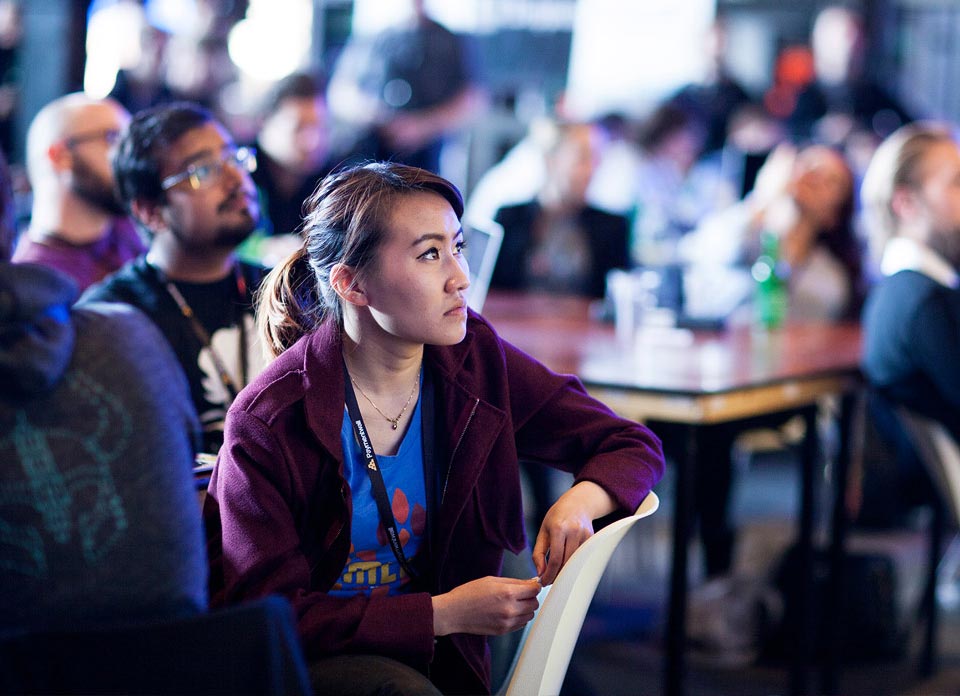 Overview
Patient Experience Summit - Kuwait
Patient experience is regarded as one of the key indicators of quality in healthcare.
With patient experience being a top priority globally, the state of Kuwait has put in place strategic development goals in line with their 2035 Vision. This first edition of PX Kuwait taking on the 6 & 7 March 2023 will focus on the healthcare reforms that are being created for developing a good patient experience culture in Kuwait inline with international healthcare standards.
Attendees will get an opportunity to learn from outstanding practices in the region and further, on how to develop effective protocols, strategies and a regimented system to improve healthcare quality by making it more accessible, efficient, safe and comfortable to their recipients and staff.
The objective of his conference is to provide insights on how leadership plays an important role in creating the right culture for patient-centric care, and how to identify, evaluate and prioritize innovations that can quickly affect the lives of patients and practitioners positively by giving them the best care and experience.
With multiple opportunities to network, this conference brings together leading stakeholders from across the healthcare spectrum responsible for improving patient experience. Trusted healthcare solution providers will showcase real-world tips and techniques on how health-care providers can make a lasting, positive impact in their communities by using the latest digital technologies, thus creating a better quality of life.


Why Attend?
Hear from industry experts and take-away actionable strategies that will deliver the personalized touch experience for your patients and staff.
Obtain guidance from trusted solution providers on the latest technologies that can help you become more successful in your patient experience journey.
Get an opportunity to network with trendsetters and visionaries that are currently revolutionizing the patient experience.
Who should attend?
All leaders, managers and senior professionals who are involved in patient care and safety, as well as those who are interested in learning more about patient experience.
Sectors
Hospitals & Providers
Public & Private Hospitals & Clinics
Ambulatory Services
Rehabilitation Centres
Pharmaceutical
Government & Academia
Health Ministries
Health Authorities
Industry Associations
Research Institutes
Accreditation Body
Departments & Job title
Strategic Leaders, C-Suite decision makers
Chief/Director – Nursing
Chief Medical Officer
Director – Health Informatics/IT
Director/Head/Manager/Officer
Patient Experience/ Patient Care/
Patient Relations/Patient Service/
Satisfaction/Patient Flow
Director/Head/Manager/Officer
Quality& Safety
Director / Head /Manager / Officer - HR & Operations
Head/Manager - Marketing & Business Development


Past Events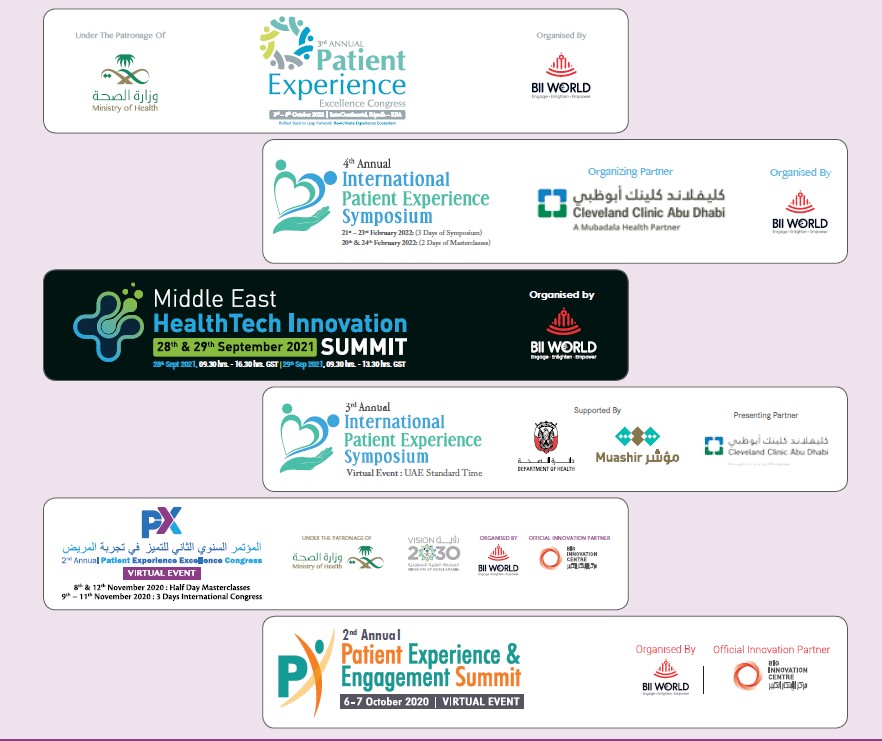 Highlights of Past Events
1000+

Attendees

100+

Speakers & Panelists

15+

Workshops

60+

Sponsors & Partners

300+

Hospitals
Key Session and Topics Include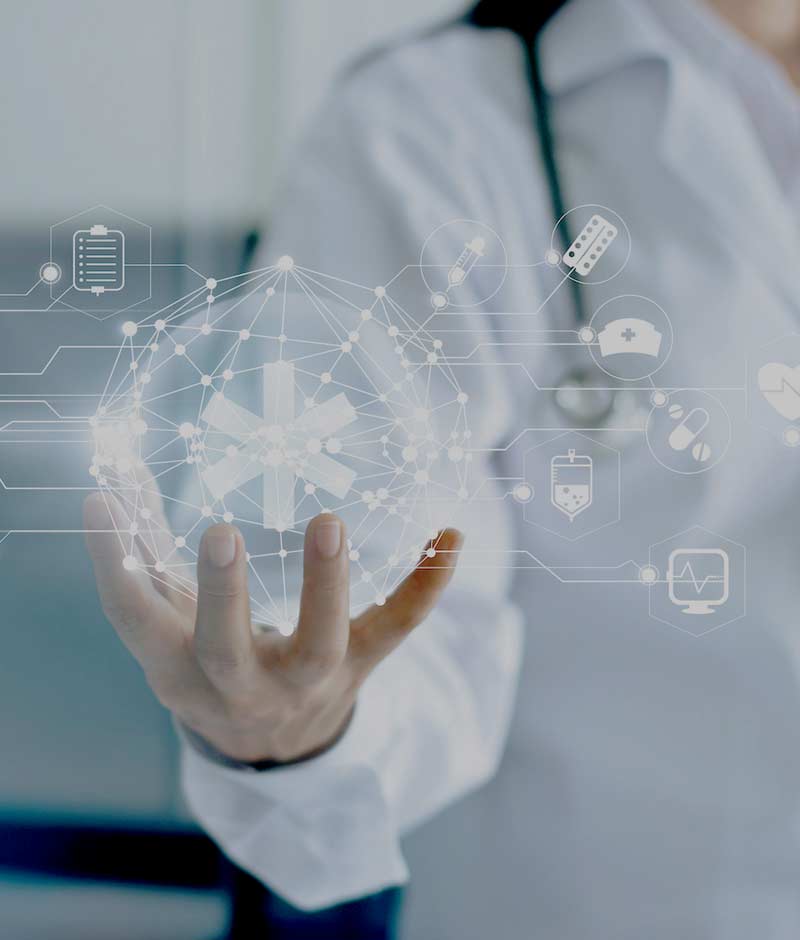 Kuwait's 2035 vision: Increasing social sustainability in the areas of health care by implementing an engaging patient experience strategies
CXO Panel: Re-Defining patient experience
Patient and family engagement – How do we develop a robust framework?
Transforming your care givers: Sustainable professional development for care givers
How do we foster staff motivation?
Patient Experience: The new heart of healthcare
Exploring the role of People, Process and Technology
PX Spotlight: Recognising patient experience as a value driven function
Interactive Talk: "The real experience of a patient "
Gathering Real-Time Patient and Family Feedback for Care Evaluation
Roundtable 1: Patients in your ER: Your first line of communication. How do you communicate with your patients during peak times? How can you make your patient wait patiently?
Roundtable 2: Managing the frustrated patient: Ways to improve patient doctor communication. Are you taking enough rounds? Have you spoken directly to your patients? Have you communicated the next steps?
Roundtable 3: Digital literacy in healthcare


Venue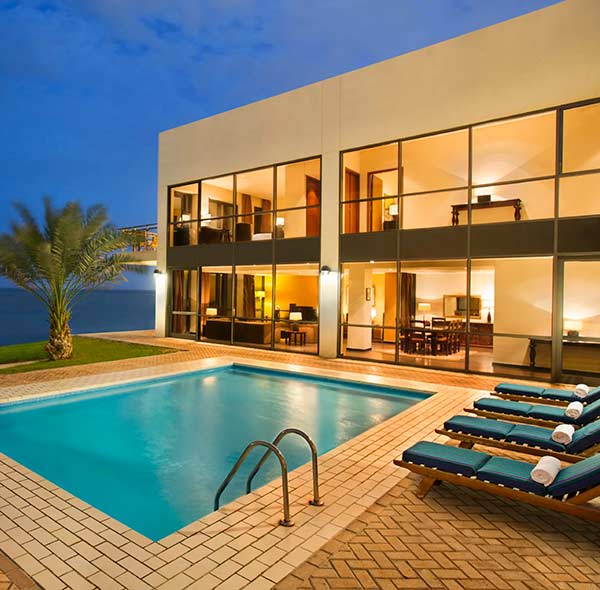 Hilton Kuwait Resort,
Salem Sabah Al Salem Al Sabah Street Mangaf Kuwait City, Kuwait
Website:
https://www.hilton.com/en/hotels/kwihihi-hilton-kuwait-resort/?SEO_id=GMB-EMEA-HI-KWIHIHI
As the event venue for Patient Experience Summit – Kuwait, all event participants, can avail exclusive discounted room rates, if they wish to reside in the venue hotel.
Rooms:
Hilton Deluxe Rooms – KWD 55 including breakfast, Wifi & complimentary Airport pick up & drop.
(While booking your room, kindly mention the name of the event "Patient Experience Summit Kuwait")
Point of Contact at the Hotel for exclusive OC:
Rosalee Jordan
Sales Manager – Conference and Events
HILTON KUWAIT RESORT
d: +965 222 56 222 x7029
m: +965 972 23 843 f: +965 222 56 292
PO Box: 7887, Fahaheel 64009, State of Kuwait