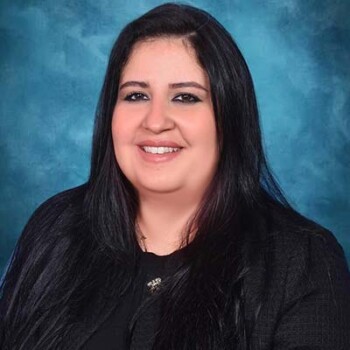 Areej Saqr
Senior Manager – Patient Experience
Health Assurance Hospitals Company (DHAMAN)
Areej Saqr , Kuwaiti American energetic, highly driven, and result-oriented leader with almost 18 years of international experience in varied roles across the healthcare industry. Areej Saqr is the epitome and embodiment of a healthcare leader of the 21st century.As the Patient Experience Senior Manager at DHAMAN, Areej has laid the foundation of "person-centered care," which is a first for any healthcare facility in Kuwait. Areej has guided the development of The Patient Experience Framework at DHAMAN focuses on all domains touching the patient across the continuum of care. She has also formed and chairs the Patient and Family Advisory Council and heads all its subcommittees. She also leads and manages the organizational culture by focusing on equity and just culture.
Areej is a great advocate of utilizing and leveraging technology to improve the patient experience and was co-chair of the steering committee in the EMR Implementation at DHAMAN. Her team has created intensive communication, empathy, and cultural sensitivity programs for all clinical and non-clinical staff to strengthen provider-patient communication and rapport. Her interests include improving healthcare outcomes by focusing on population health, health promotion, and prevention.
Areej has published her research on Age-related changes in the durability and function of vaccine-elicited influenza-specific CD4(+) T-cell responses.
Her educational background includes Biochemistry with master's degrees in Health Informatics, Public Health, and hospital administration, which equips her with all the right tools and competencies to function as a strong and visionary healthcare leader.