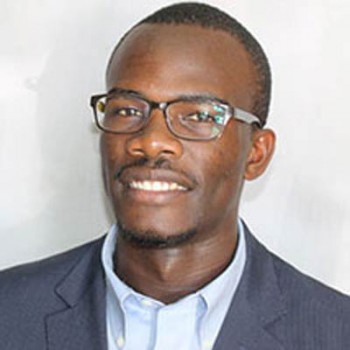 Benjamin Arunda
Founder & Lead Blockchain Consultant
ChainAdvice Blockchain Advisory
Certified Blockchain Expert (CBE), Founder, International Speaker, and Consultant
Benjamin is a fast growing international speaker on Fintech, Blockchain and its cross-industry applications to audiences of industry experts, government agencies, professionals & corporate executives. He is the founder of ChainAdvice Blockchain Advisory; a Member of Government Blockchain Association (GBA) and Blockchain Association of Kenya (BAK). Benjamin formerly headed Blockchain Education at BAK and Blockchain Research at Kwakoo Group. He is also the author of BBC World News' featured book Understanding the Blockchain that covers Blockchain applications across 14 industries including Health. His contribution in the Blockchain industry has also been featured in Kenya's mainstream media such as Citizen TV, Daily Nation and Business Daily.
Benjamin has consulted for several companies including: Institute of Developing Economies – Japan External Trade Organizations (IDE-JETRO); Anjarwallah& Khanna – Africa Legal Network (ALN), and the Board of Directors of Kenya's Credit Bank Limited among others. He has spoken or mentored at various conferences including Smart Cities Summit, TH.0 Tech Hackathon, Africa Banking Summit, Cryptocurrency the Fiscal Future, and Africa Bank Summit 4.0 among others.