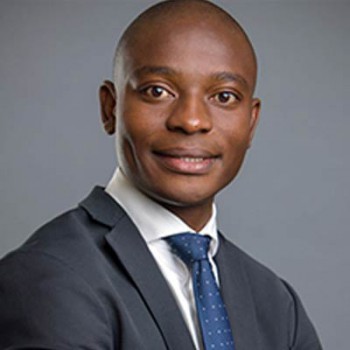 Vukosi Sambo
Head of Data Solutions- Medscheme
AfroCentric Group
Vukosi Sambo is an experienced executive and renowned key note speaker, with extensive experience in insurance, banking, FMCG and Market Research. He is an expert specialist in data science, digital strategies, cloud computing, risk management and actuarial, business architecture, consumer research and insights, remuneration design, and operations management. He currently serves as the Head of Data Solutions at Medscheme, a leading South African health insurer with estimated over 3 million lives under administration.
Prior to Joining Medscheme, Vukosi served as Chief Data Officer at Kaelo, held senior roles in Discovery Bank, SAB, Nielsen and Discovery Health. He has won several awards including 2020 Global Top 100 Data Visionary. His background includes studies in Bachelor of Economic Science (Wits), Post Graduate Program in Artificial Intelligence from University of Texas (USA), Post Graduate studies in Risk Management (Unisa), Post Graduate Diploma in Business Administration (Unisa), Post Graduate Executive education in Digital Strategies for Business (Columbia Business School, USA), Certificate in Lean Six Sigma (BMGI University, USA) and Certificate in Advanced Forecasting for Data Analysts (Adcorp Analytics). Vukosi is also certified in Machine Learning, Big Data and Cybersecurity. He is currently studying towards Post Graduate Program in Cloud Computing (University of Texas, USA) and MBA with Unisa SBL.
He is an international conference speaker and contributing writer on Data analytics and technology leadership forums. He is a comrade marathon, two oceans marathon and Soweto marathon finisher.