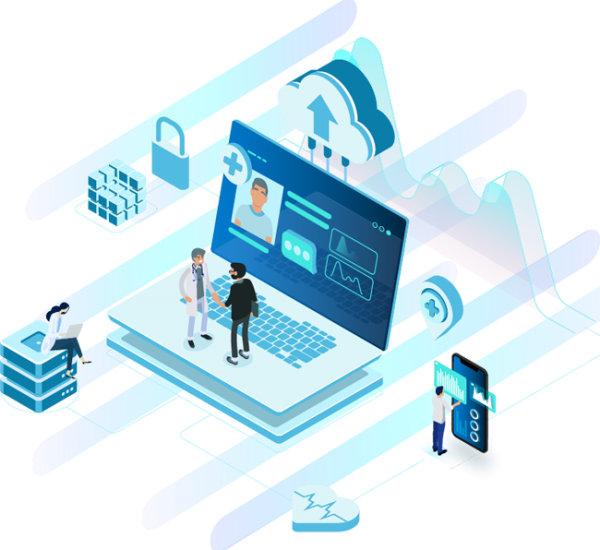 Digital innovation has revolutionized the delivery of healthcare services worldwide.
With the accelerated pace of digital transformation in healthcare industry due to the pandemic situation healthcare leaders and organizations are eager to invest and implement strategies and latest technologies to be future-ready and meet the unique challenges of these unprecedented times.
Telehealth is breaking down barriers to receiving care with the adoption of emerging technologies in the field of patient wellness & care. In this regards the issues in treatment
time, availability oif better treatment has become small obstacles. Telehealth connects healthcare professionals and patients promptly, conveniently, and efficiently.
With patient interest increasing in digitalisation to ensure more convenience in healthcare services, over 80% of healthcare organisations are investing in telehealth technology.
From offering virtual care & operationalizing chatbots to exploring the value of artificial intelligence, analytics and data science in supporting decision making, leaders are investing heavily in the infrastructure to support their digital backbone.
Pursuant to the feedback and survey results generated from our recently concluded event, it is indeed very clear that as the journey from crisis to recovery gets underway, the healthcare leaders have to scale up their digital game to create faster, smarter, more accurate and effective value-based healthcare model.
With the series of Healthcare Summits in Patient Experience across the Middle East and APAC region, BII World feels proud to present two events – focusing on digital transformation, latest updates in health-technology and innovation concerntrated around healthcare indsuty.