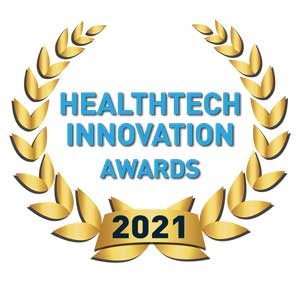 HealthTech Innovation Awards have been constituted to recognise and appreciate the efforts of various organizations, associations, and service providers in the field of healthcare services. We seek to honour the pioneers and visionaries who are going the extra mile to transform the healthcare industry and making this world a better place to live in.
NOMINATIONS ARE NOW OPEN!
Nominate your choice for 1 or ALL Award Categories to assist their victory.
Submit Your Award Nomination
Award Categories : Nominate Your Choice
For Hospitals
Best Hospital of the Year – Virtual Care Excellence Award
Best Hospital of the Year – Green Hospital
Best Hospital of the Year – Tech Adoption
Best Hospital of the Year – Multi- Speciality
Best Hospital of the Year – Patient Experience Excellence Awards
Best Use of Technology in Speciality – Oncology and Haematology
Best Use of Technology in Speciality – Obesity
Best Use of Technology in Speciality – Obstetrics and Gynaecology
Best Use of Technology in Speciality – Paediatrics and Neo Natal Care
Best Field Hospital for COVID-19 Response
Best Use of Data in Healthcare
Excellence for Health Services during a Crisis
For Technology
Best Virtual Care App of the Year
Best mHealth App of the Year
Best Healthcare Insurance Innovation
Best Hospital Technology Implementation
Best Platform on Patient registration & scheduling Solution
Innovation in Healthcare Wearables Award
Best Patient Engagement Innovation Award
Best Electronic Health Record Services
Best IoT Healthcare Platform
Best Data Security Solution Award
Best Connected Health Platform
Best Remote Patient Monitoring (RPM)
Healthcare Startup
Most Innovative Healthcare Startup of the Year
Best Product Research
Best Healthcare App
Best Health Informatic Platform
Best Patient Engagement Platform
Best Wearable Devices Platform
Best Telemedicine Platform
Best Digital Pharmacy Platform
Best Healthcare Marketplace
Best Digital Clinic App
Best AI Chatbot for Health Education
JURY PANEL
The judging process is also a streamlined one. All award nominations are fully analyzed, evaluated and scored by our expert panel of judges, representing a mix of non-profit organizations, associations, academic institutes, and analytical expertise within the healthtech sector.
SOME OF THE EMINENET NAMES IN OUR JURY PANEL INCLUDE:
* Some members of the Jury have chosen to remain anonymous.
AWARD CEREMONY AGENDA
24th November 2021 | 17.00 hrs onwards, followed by Gala Dinner
Virtual AWARD CEREMONY AND NETWORKING
17:00 hrs. GST | Registration & Networking
17:30 hrs. GST | Welcoming Remarks from the Chief Guest of Honour
17:40 hrs. GST | Jury Panel Keynote Address
18:00 hrs. GST | Award Ceremony
19:45 hrs. GST | Award Ceremony Closing Remarks
20:00 hrs. GST | Close of the HealthTech Innovation Awards