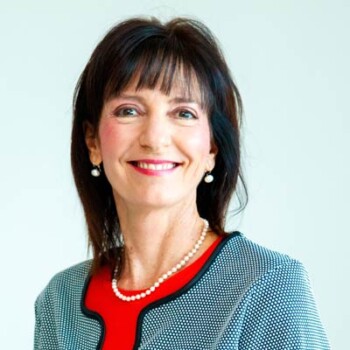 Dr. Augusta Dorning
Head of Africa Business
Lenmed Health
Dr Augusta Dorning is a dynamic leader with 36 years proven success in senior operational and general management roles in the public, private, consultancy, and non-governmental healthcare sectors. Augusta is a brand ambassador with exceptional relationship-building and inter-personal skills.
Augusta is a seasoned healthcare leader, facilitator, change agent, executive coach, and consultant, working with individuals and teams in multi-cultural professional environments supporting organisational growth and professional development through strategic planning and development, the alignment of human resources, and the design and implementation of complex projects. Augusta has built an exceptional career having spent 18 years in the public health care sector, 5 (five) years in the non-governmental healthcare sector and 14 years in the private healthcare sector.
Augusta is a practicing academic and lectures by invitation at South African universities as well as internationally. Her doctoral thesis was published as academic book in 2012 and is titled "The case for an executive coaching model in healthcare in South Africa". She publishes in peer reviewed journals regularly and enjoys collaborating with other academics.
Augusta is a mentor registered with the Pan African Women in Health Association and provides career guidance and leadership development to young women wishing to develop themselves within Public, Private and the NGO Health sectors on the African continent. Augusta is registered with LinkedIn to provide career guidance within the healthcare sector internationally.
Augusta was a finalist in the 2013 Most Influential Women in Business and Government Awards (Healthcare). She was a nominee for the same Award in 2014, and again a finalist in 2015 and 2016. Augusta was nominated for the Businesswoman's Association of South Africa (Healthcare) Award in 2014 and the Businesswoman's Association of South Africa (Corporate) Award in 2017. Augusta is the recipient of the 2020 One hundred most Impactful Global Leaders in Healthcare Award.
Dr Augusta Dorning is the Head of Africa Business for Lenmed Health and a member of the Lenmed Executive Team. Lenmed is the fourth largest healthcare Group in South Africa, a Group that was founded 37 years ago to provide healthcare to disadvantaged communities.