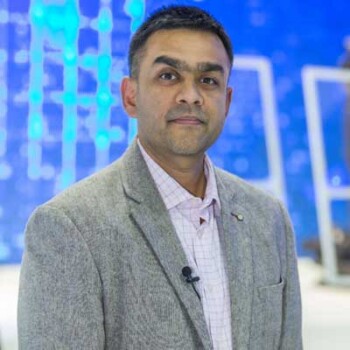 Dr. Rahul Goyal
Senior Vice President Clinical Adoption and Engagement & Consultant Family Medicine
Malaffi
Dr Goyal joined Malaffi as Senior Vice President of Clinical Engagement in September 2020. Before that, Dr Goyal worked for Mediclinic where he assumed the role of Physician Lead Informatics and was involved in various healthcare information and digital transformation projects, leading the physician-focused adoption aspects of systems such as electronic health records and other synergistic technologies. He continues to practice as Consultant Family Medicine, as a part-time engagement.
With almost 20 years' experience in Family Medicine, as UK-trained physician, Dr Goyal worked as a partner in various UK practices before joining Mediclinic. Before completing his training in Family Medicine, he trained as higher specialist ophthalmologist.
Dr Goyal was also elected as one of "Future 50 Clinical leaders in Healthcare IT by HIMSS" in 2019. He is a Member of the Royal College of General Practitioners and the Royal College of Ophthalmologists UK. In 2020, he was appointed as Adjunct Clinical Assistant Professor at the Mohamed Bin Rashid University in Dubai, UAE.
Tagline "Technology should be invisible in a consulting room, it's just about the patient, technology should be no more than a tool, a… stethoscope of the modern age"