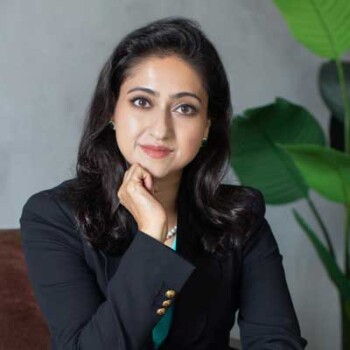 Dr. Sophia Pathai MD PhD MPH
Venture Partner
Peppermint VenturePartners GmBH
Dr Sophia Pathai is a member of the investment team at Peppermint VenturePartners GmBH, a private venture capital firm headquartered in Berlin, Germany. She is an ophthalmologist by training with clinical and professional experience worldwide, including close to 10 years' experience as a clinical ophthalmologist in the UK National Health Service, followed by clinical and translational research experience as a member of faculty at the International Centre for Eye Health, based at the London School of Hygiene & Tropical Medicine where she gained her PhD.
Dr Pathai then transitioned to the corporate biopharmaceutical and MedTech sector, where she was appointed to global leadership roles in clinical development and medical affairs at companies such as Roche, AbbVie, and Johnson & Johnson, working on high visibility drugs (>$20bn/year), and innovative surgical devices (>$1.5Bbn). She maintains a keen interest in global ophthalmology and spent a year as a Staff Ophthalmologist on the ORBIS Flying Eye Hospital. She also holds appointments as a scientific advisory board member for several early-stage biotech companies and non-profit organisations
Dr Pathai holds a BSc in Tumour Biology from University College London; an MBBS (medical degree) from University College London Medical School; a Masters (MSc) in Epidemiology from the London School of Hygiene & Tropical Medicine (LSHTM) and a PhD in ophthalmology and immunology and infectious diseases also awarded from LSHTM. She is Member of the Royal College of Ophthalmologists (London), a Member of the Faculty of Pharmaceutical Physicians and a Fellow of the Royal Society of Medicine. She is a British citizen and is based in London.