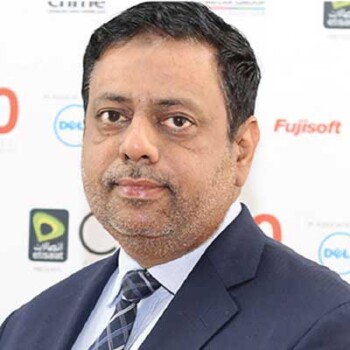 Javed Abbasi
Founder & Programme Director
GISBA
Javed A. Abbasi has rich 20+ years of diversified experience in the field of management and technical consulting across three continents. He has established GISBA Group back in 2006, which is now serving. Europe, Asia and Africa in the field of Banking, Telecom & implementation of best practices. He has a vast experience of projects in Switzerland, Italy, UK, Saudi Arabia, Bahrain, Nigeria, Singapore, and South Africa.
Earlier, he has worked for a major bank as a Programme Director for eight years. He has expertise in developing innovative solutions which were first in the world in various fields.
Mr. Abbasi is among the few in this field who can understand and speak the language of business as well as IT with effortless ease. This is because of his strong academic background of MBA Bi-major (MIS & Finance) and extensive experience of working in both fields while serving IBM's consulting division that has expanded his horizon to lead various mega projects. He is considered an authority in implementing standards for medium and large organizations. He has implemented several best practices in major organizations across the world. Mr. Abbasi has conducted 75+ seminars and training sessions across the globe from Europe, the Middle East, Far East, and Africa. He is the winner of the Top 50 Awards, FT Innovation Award, and IBM Professional Excellence Awards.