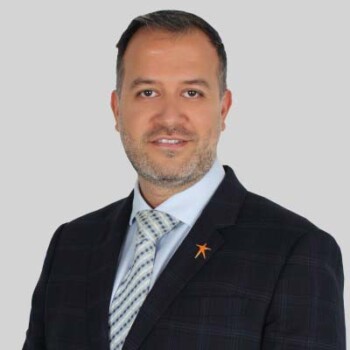 Mustafa Almukhtar
Services Director Middle East and Africa
Orion Health
Mustafa holds a bachelor's degree in business information technology and business management as well as a New Zealand Diploma in Business Leadership, providing a strong foundation in both technical and managerial skills. Over the past ten years he has lead and delivered on multiple projects across the globe for Orion Health, a leading healthcare technology company.
Mustafa's journey with Orion Health began in New Zealand, where he was responsible for the successful delivery of several projects. He then became Services Director for Orion Health's UK operations, overseeing the delivery of complex healthcare technology solutions to clients across the country.
In 2017, Mustafa relocated to Dubai to become Orion Health's Services Director for the Middle East and Africa, where he has overseen the delivery of projects across the region including the first HIE in the Middle East in Abu Dhabi and the world's largest HIE in Saudi Arabia.
Throughout his career, Mustafa has demonstrated a strong commitment to excellence and a passion for helping clients to achieve their goals. He has proven himself to be a skilled leader and a trusted advisor, highly regarded by colleagues and clients alike.