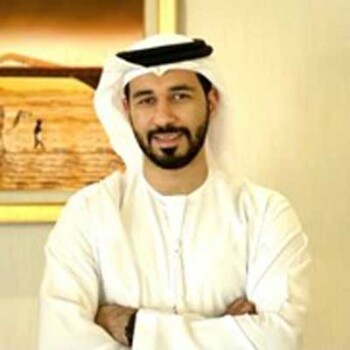 Rashed Alsuwaidi
Chief Executive Officer
Avantologie
Rashed Alsuwaidi is the founder and CEO of Avantologie, a leading Global Data Management and Consulting Firm specializing in Data Strategy, Artificial Intelligence, and Next Generation of Technological Innovations and Smart Cities.
As our organization's leader, Rashed is responsible for operational management, as well as formulating and implementing long-term strategic planning. A proven business leader with extensive experience in client relationship development, Rashed is keenly interested in partnering with governments and private sector organizations as they seek to create and operate effective and efficient strategies and master plans in attaining their Data Strategy aspirations. Moreover, as the founder of an Engineering Consultancy and Hospitality Management firm for hotels and restaurants, Rashed offers invaluable insight of the service industry. In this capacity, he develops and defines marketing strategies and comprehensive business plans for service providers across the globe.
Rashed, along with Avantologie's senior management and gifted team members, consistently pursue innovative and novel avenues for success as they assist companies in reaching new heights. Whether our partners seek data management strategy development – or strategic business alliances – or Artificial Intelligence consultation, Avantologie's highly experienced, productive, and talented team members provide meaningful and intelligent guidance, so our partners achieve industry leadership.
Rashed holds a Bachelor of Science degree in Civil and Environmental Engineering and a Master of Science in Project Management from California State University, Fullerton, USA.